Salina Intermediate's Student Council and the National Junior Honors Society are collaborating on the Battle Against Hunger.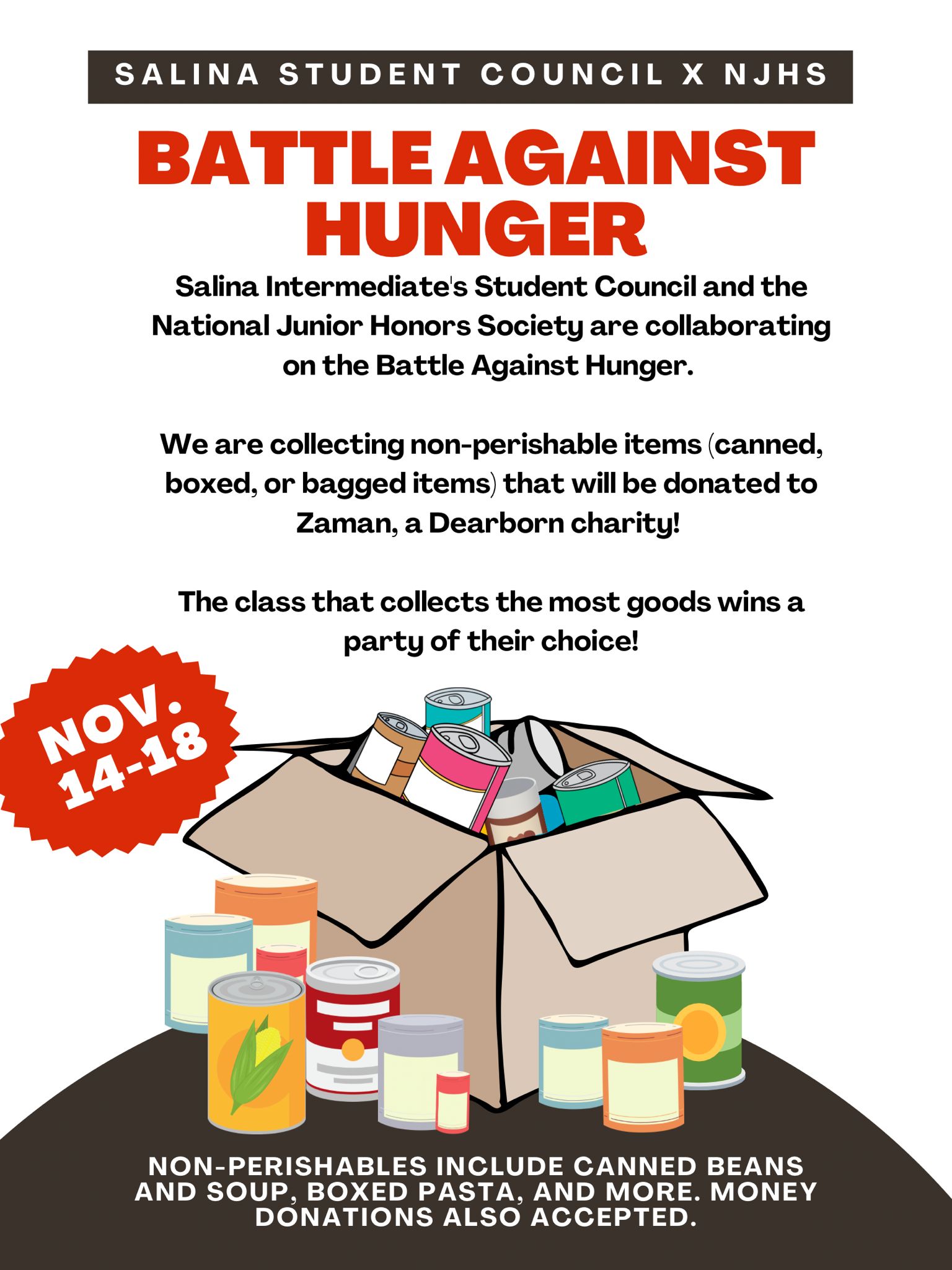 Starting Nov. 14th, we are collecting non-perishable items (canned, boxed, or bagged items) that will be donated to @zamaninternational, a Dearborn charity! The last day for the Battle Against Hunger is Nov. 18th. Middle school will collect through their 1st hour.
The class that collects the most goods wins a party of their choice! Non-perishables include canned beans, soup, corn or boxed pasta. We are also accepting money donations.