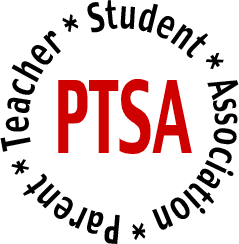 Dear Parents,
Welcome back to a new school year! I hope you all enjoyed a restful summer with your families. First I would like to thank you for electing me as your 2016-2017 president. I am honored and hope I am able to meet your expectations. Together we can work to make this year a successful one as in the past. Remember the PTA is a powerful voice for our children and you make a difference in their education. I am excited to embark on this new experience and am looking forward to meeting each of you in our upcoming meetings. 
Sincerely,
Salina Intermediate PTA President

salina-intermediate-pta-membership-form-for-2016-2017
أعزائي الاهالي,
أهلآ وسهلآ إلى العام الدراسي الجديد!  أتمنى إنكم تمتعتوا بالنهاية الصيف مع عائلاتكم!  أولآ أود أشكركم على إنتخابي لأكون رئيسة اللجنة لهذه السنة الدراسية.  يشرفني وأتمنى أني قادرة أحسن توقعاتكم.  مع بعض نحن سوف نتعامل لنجاح هذا السنة مثل السنة الماضية.  تذكر لجنة الأهالي هي صوتٌ قوية لأطفالنا لنعمل التغيير في تعليمهم الخاص. أنا سعيدة على هذه الخبرة الجديدة وأنا منتظرة لقاء كل واحد منكم في إجتماعاتنا المقبلة.
بإخلاص,
رئيسة لجنة الأهالي والمدرسين في سلاينا المتوسطة
~~~~~~~~~~~~~~~~~~~~~~~~~~~~~~~~~~~~~~~~~~~~~~~~~~~~~~
"We need your help to support Salina Intermediate's PTA.  If you have not already done so, please donate $10 per family.  Your generous donation goes right back to the students.  Your support helps fund school events, programs, and other beneficial things that impact our kids.  Please have your child turn in the donation to their homeroom or A/A teacher. Thank you for supporting the students at Salina." – Salina PTA'
~~~~~~~~~~~~~~~~~~~~~~~~~~~~~~~~~~~~~~~~~~~~~~~~~~~~~~
Salina Intermediate Parent Teacher Association
Here are some of the things that the PTA supports the school throughout the years
Snacks for parents during Open House

Holiday goody bags for all students

Family Movie Nights

Bake Sales

Recognizing staff members

Luncheon and homemade breakfast for teachers on Appreciation Week

Donated toys to children hospital

Popcorn for students during a reading competition

Prizes for students during PTA reflections competition

Pizza party for reading and door decoration competition for March reading month

Prizes during Bingo for Books

Provided fruits or snacks during guests visits

Snack and water for Cross Country Meet

Hosted Family Roller Skating Night

Flowers for Mother's day

Coordinated a Book Fair

Provided a bus to Cedar Point for middle school PBIS Reward

Purchased a trophy and the banner for the girls volleyball team

Purchased a $100.00 gift basket for Founders Day plus tickets for guests

Purchasing trophy's for the Spelling Bee Contest

Providing cake and juice to all 3rd graders during the orientation
Provided cake and drinks for all the 8th graders with their family and friends for right after the ceremony
All PTA members volunteers on their own time!
With your help we will continue with these activities and more for this year. We thank all parents, staff members and students for their time.  Without you we won't have a PTA. To be involved please come to the main office and ask for Mrs. Ali.  There is a $10.00 fee to be a PTA member or just to donate and support our school; checks can be made to Salina Intermediate PTA.                                                    Thank you again for your support!
جمعية الأهالي والموظفين والطلبة لمدرسة سلاينا المتوسطة   
هؤلاء بعض الأنشطة التي تقدم جمعية الأهالي والموظفين 
تقديم الماء والمرطبات وقت البيت المفتوح في المدرسة للأهالي

حلاوى لجميع الطلاب لمناسبة العيد

تقديم الغداء للموظين مناسبة العطلة

التطوع من الألعاب لمستشفى الأطفال

أفلام للعائلات

بيع الحلوى كل أربعاء لدخل المساري التي نستخدمها للأطفال

تكريم بعض الموظفين وتطوع هدية بمائة دولار لمناسبة الإحتفال

تنافس الرسم وإعطاء هدايا ومشاهدة الفلم مع المشروب والمرطبات للأشخاص الذين أشتركوا

هدايا وأنشطة في شهر القراءة

إعطاء بيتزة للفصول الذين فازوا في مسابقة زينة باب الفصول في شهر القراءة

حفلة بيتزة ومرطبات لجميع طلاب الثامن على فوزهم في مسابقة القراءة

إعطاء آيباد للفائز في نشاط يوم بنجوا للكتب

تقديم الفواكه عندما أتى مشرف المدارس الرسمية
هؤلاء الأعضاء يعطوا وقتهم مجانآ
بمساعدتكم سوف نقدم هؤلاء الأنشطة وأكثر لهذا السنة الدراسية.  نحن نشكر جميع الأهالي والموظفين والطلبة الذين يعطوا وقتهم لمساعدة الجمعية من غيركم لن تكون جمعية.  للإشتراك الرجى الحضورعلى مكتب المدرسة واطلب السيدة. زينب علي.  عضوا الجمعية عشر دولار فقط لكل عائلة لهذا السنة الدراسي.  شكرآ لدعمُكم